Driving a car may feel like second nature today, but as we grow older our reflexes, eyesight, and cognition become more of a challenge. Circumstances that can affect a person's ability include normal aging, medications, and medical conditions.
Senior drivers are among the safest drivers on the road and reduce their risk of an accident by wearing safety belts, not drinking and driving, and by observing speed limits. While they are among the safest drivers, seniors are the highest age group to be injured or killed in a crash.
Experts estimate that most older adults will outlive their ability to drive safely by up to 10 years. How do you know when you should take the keys away from your aging parent or other loved one?  Here are a few recommendations from local insurance agent Jackelyn Lee with Liberty Mutual, voted Best Insurance Agent in Toledo from 2019-2021.
What signs indicate my elderly parents are not safe to drive?
If your loved one is struggling with their sight, hearing, or memory, driving may put them and others at risk. The National Highway Traffic Safety Administration (NHTSA) recommends finding out whether your parent is:
Getting lost on familiar routes
Receiving tickets or violations
Having accidents or close calls
Experiencing difficulty reading or recognizing road signs or hearing emergency sirens or people honking
Changes in health or demeanor could also be risk factors. A mental or physical decline can cause a driver to lose focus or control of the vehicle.
Signs someone may be unfit to drive include:
Forgetfulness or confusion
Trouble walking, leg pain, or weakness
Dizziness or shortness of breath
Loss of coordination
Joint stiffness
Unusual agitation or aggression
When are individuals considered legally unfit to drive?
According to the Bureau of Motor Vehicles (BMV), Ohio's laws currently do not provide for mandatory retesting of elderly drivers, as it is considered discriminatory.
However, Ohio Revised Code Section 4507.20 allows the Registrar of Motor Vehicles to require a driver to submit a medical statement and/or take a driver license examination upon receiving information giving "good cause to believe" the driver is incapable of safely operating a motor vehicle.
The Bureau of Motor Vehicles (BMV) will initiate action on a driver upon disclosure of a medical condition by the driver them self, or a request for recertification received from a law enforcement agency, court, or physician.
Having the Conversation with Your Loved One
Talking to your parent about the need to stop driving is going to be tough, and there may be resistance. We recommend taking an empathetic, not confrontational approach, while keeping the conversation non-accusatory and honest.
Help the senior gain comfort in offering assistance and alternative options for transportation. You offering to drive your parent allows for one-on-one time and may be an opportunity to grow closer. Our Orange Transport transportation service offers wheelchair accessible transportation in the Toledo Area. This private-pay service can transport you or your loved one to non-emergency medical appointments and other engagements with the assistance of trained drivers and aides.
It's very important to involve your loved one in the conversation and ensure they have voice in their care. You may find a positive reaction when talking honestly about your care and concern for their safety.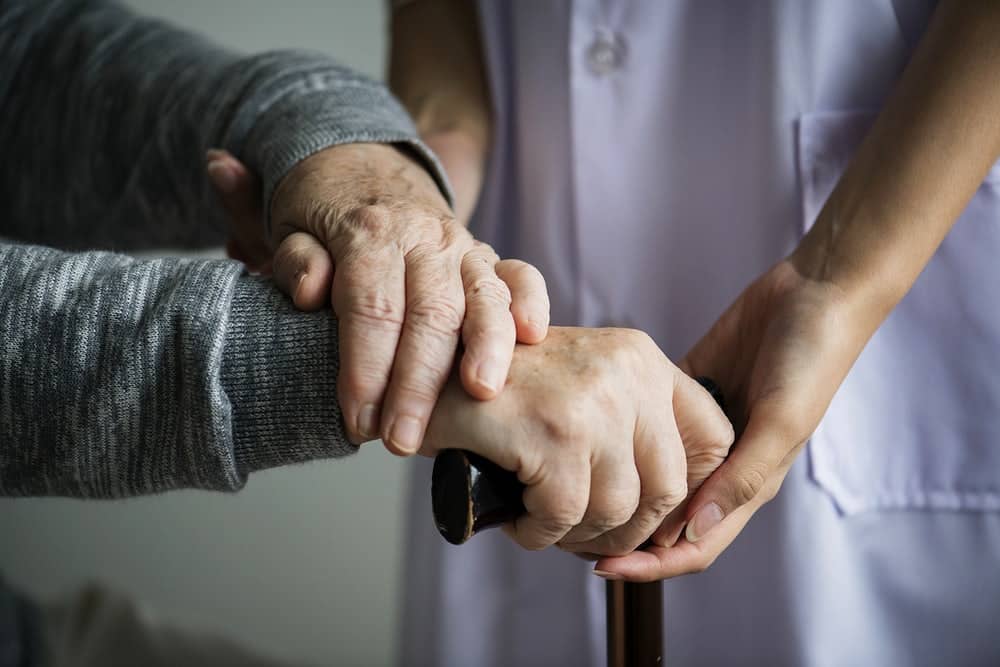 Trusted In-Home Care for Your Loved One.
We can Help.  Learn More >>