About Arista Home Care Solutions
As an in-home care agency, we offer home care throughout Toledo and the surrounding area. We provide non-medical senior care services to elderly adults and people with disabilities.
Our companionship, homemaking, and wellness services allow those in need to remain comfortably in their home, close to family and friends. Arista Home Care is locally owned and operated, reinvesting our time and resources in the community in which we live.
We know that we will not be defined by what we say about ourselves, but by what OTHERS say about us.
Our Why Could be Your Why
Like you, we too have struggled with finding a reliable, compassionate in-home care agency.
When looking for in-home care for Paula's aging mother, we were disappointed in the quality of care she received; the lack of consistent caregivers and poor training; and also by the "corporate way" our concerns were addressed.
We felt helpless as she was re-admitted to the hospital over and over again.
There was no resolution and no one provided solutions. There had to be a better way.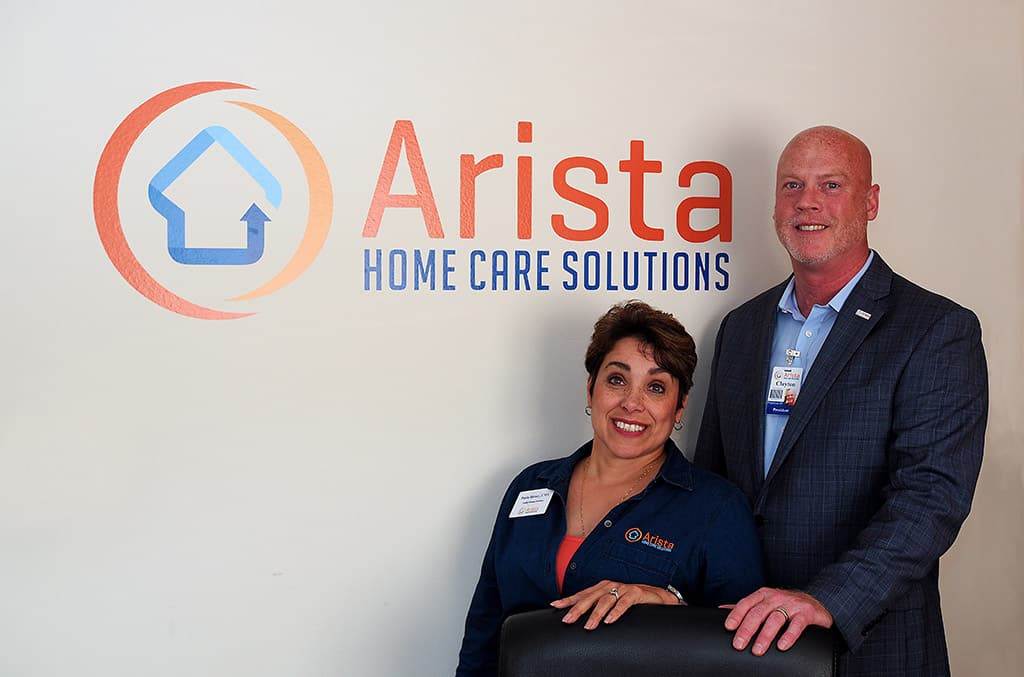 We set out to create a different in-home care agency and it starts with our name.
There are a lot of home care companies out there; in order to distinguish ourselves from the rest we focus on providing "Solutions" to the problems your facing.
Thus the name, Arista Home Care SOLUTIONS.
Family owned and operated, we have raised our six children locally.
Giving Back to Our Community
Because we are proud to be locally owned and operated, we invest our time and resources in giving back to our community.
We are proud to be affiliated with the following groups, events and volunteer organizations.
Local charities, fundraisers and on-going volunteer activities:
Organizational Memberships to promote service, charity, growth and opportunity in our region:
Wendy lives in Maumee, Ohio with her son Michael who is a senior at Penta Career Center. Prior to joining Arista Home Care Solutions in 2017, she was the office manager at Carty Rentals in Bowling Green where she managed up to 20 employees. Wendy has over 25 years of customer service and 10 years of management experience.
Wendy has a 22-year-old daughter with Cerebral Palsy, and has helped take care of her father, son and other family members while they were at home receiving services from Hospice. Wendy is CPR certified and is a certified Professional Care Aide through our IPCed online program.
In her spare time, Wendy enjoys spending time with her 5-year-old granddaughter, knitting and scrapbooking. Wendy also enjoys Ohio State football and gardening.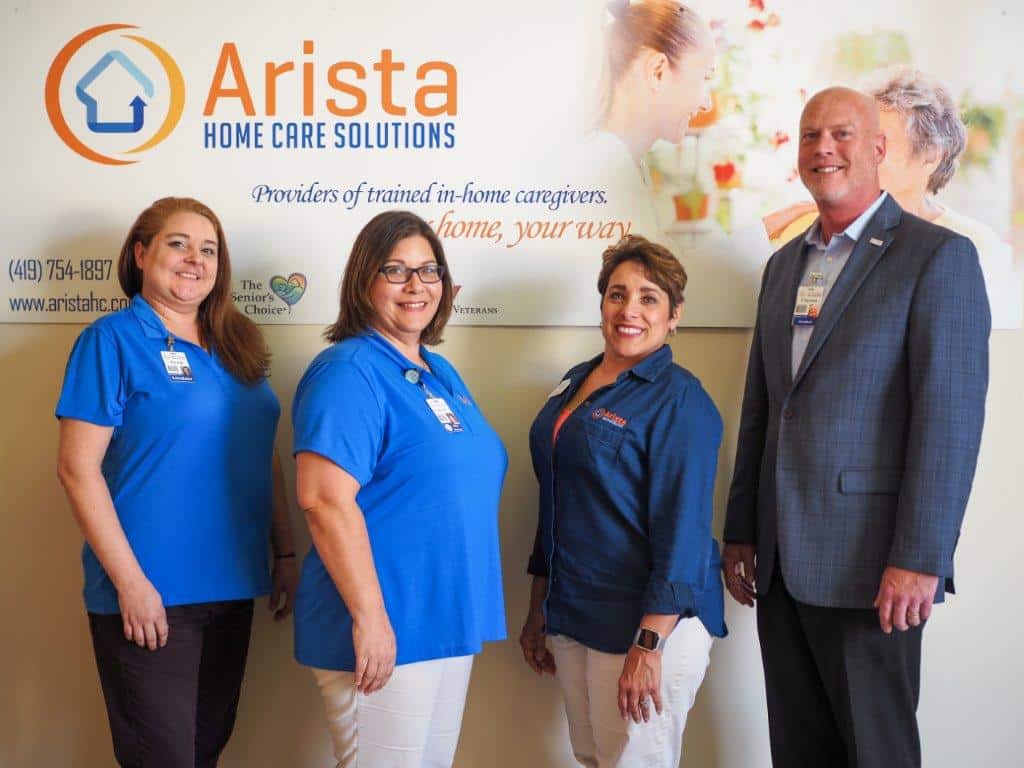 Alyson is the newest addition to the Arista Home Care Solutions Team. She works in our office as the Lead Scheduler and Caregiver Coordinator. Alyson has over 6 years home care scheduling experience. She is also a skilled home health aide with Hoyer lift experience, gait belt training, Dementia training, and Parkinson's training, as well as experience in all ADLs.
She has had personal experience with dementia with her grandfather. Taking care of him was one of the most rewarding times because they were able to keep him at home. This experience made her want to learn everything she could about dementia and how the help manage their ability to remain safely at home.
Alyson lives in Toledo with her husband, 17-year-old son and 3 dogs. She enjoys watching football on Sundays, disc golf, camping and pool.