Locally-owned and operated in-home health care and personal care services | Northwest Ohio & Southeast Michigan
Personal home health care can provide a number of benefits to individuals who require medical care or assistance with daily tasks.
Some of the potential benefits of personal home health care include convenience, customized care, improved outcomes, and additional cost savings. Contact us today to schedule a free consultation.
In-Home Senior Care in Toledo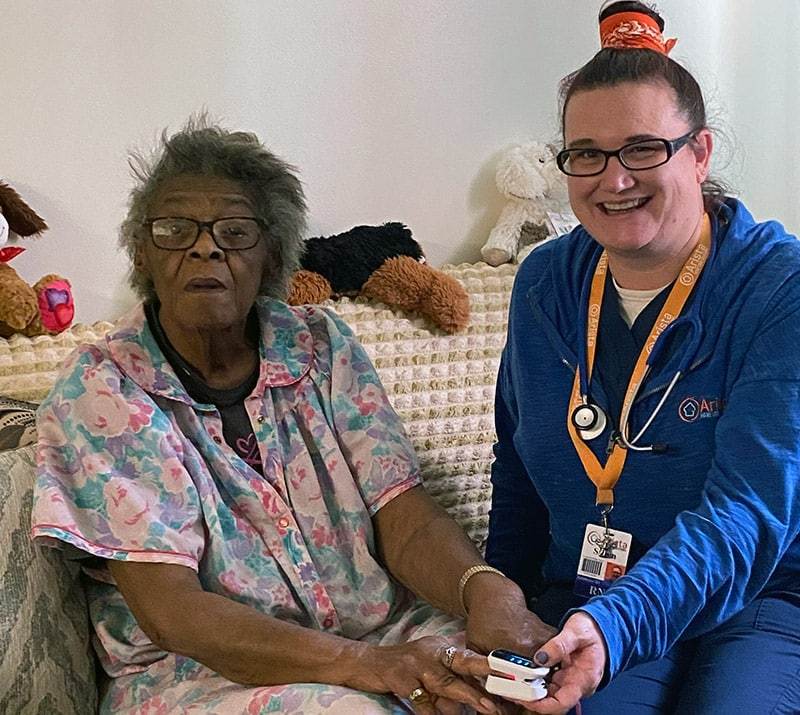 Arista Home Care Solutions offers in-home care throughout the Greater Toledo area. Locally owned and operated, we provide skilled nursing, as well as personal and companion care to seniors and people with disabilities. Everyone on staff is vetted and trained to meet the rigorous certification and background standards established by The Center for Medicare and Medicaid.
Services include: meal prep, hygiene assistance, light housekeeping, and transportation services. Arista allows those in need to remain comfortably in their home, close to family and friends.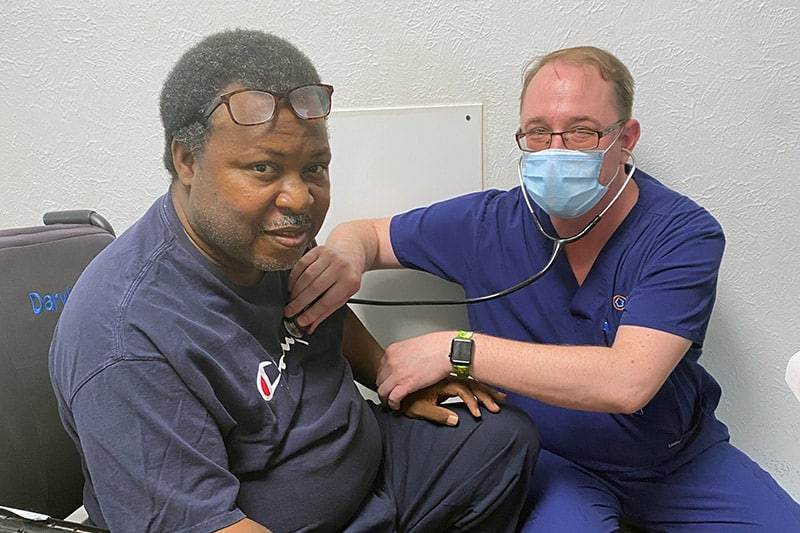 Arista Home Care Solutions
You receive personal, one-on-one guidance from our team of fully-screened, licensed professionals, as well as a full range of health care services.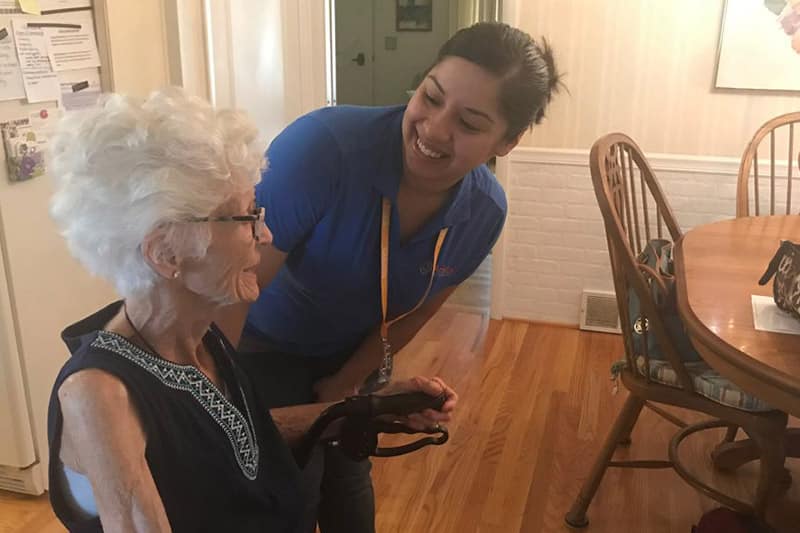 CareConnect
It can be difficult entrusting your loved one's care to someone else. At CareConnect, we understand how important it is to find the perfect match for someone who needs senior home care.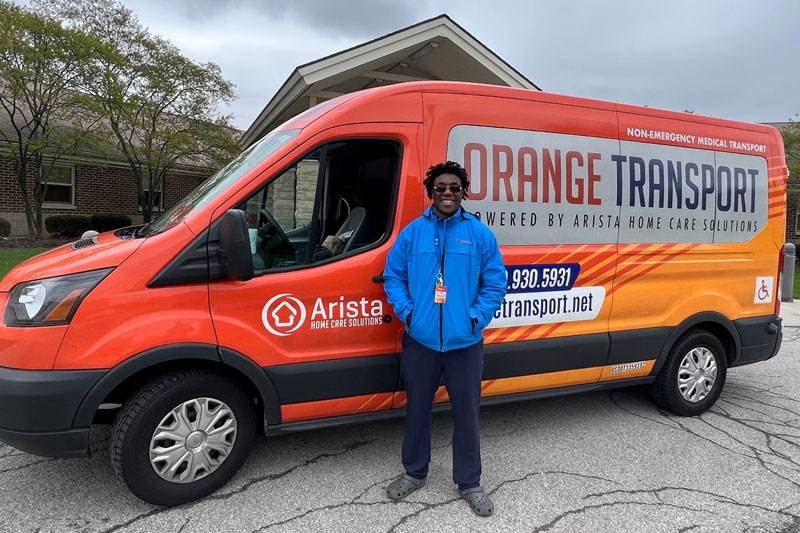 Orange Transport
Our private-pay service will transport you or your loved one to non-emergency medical appointments and other engagements with the assistance of trained drivers and aides.
Why families choose Arista
Elder abuse: warning, signs, prevention, and reporting
This is long overdue, but y'all have been such a blessing to us. All your staff is wonderful and Brittany is a great addition as she shares the 'heart" and "skill" of her mother and your entire organization! Thank you for providing assistance as well as peace of mind for me and Mom. May our relationship continue for a long, long time.
Paula, thanks so much! No concerns at all. Cassandra and Chrissy really get along well – all is going great! We are so blessed to have found Arista.
Mom keeps telling me over and over how much she likes Tricia and all she does for her. I usually get to Mom's and expect to do many things Trisha has already done. WOW! What a help she is for me as well. This leaves me more time to actually spend with my mom, not just working the entire time I'm here.
Ruth T. – Perrysburg, OH
Brittney was amazing. Clayton was very helpful today and we thank them very much for the short notice adjustment. Brittney, Paula, and Clayton went over and above for Dad. We thank them and will recommend their services to others. They were very professional and accommodating.
Kim H. – Petersburg, MI
Paula, thank you for all your help over these past several months. Your people are caring and that's a reflection of you and your husband's leadership and compassion.
Shelley M. – Toledo, OH
Paula, you have a great business and provide a service many need and I thank you for all you have done for me.
Luann P. – Toledo, OH
It's comforting to know that I have Arista in-home care providers coming in to get me through my day. They are thoughtful and caring, I have found I cannot do without these girls. Paula and Clayton take a personal interest in me and stop by frequently.
Mary S. – Lambertville, MI
Paula I really appreciate the personal touch you have with your clients.
Terri S. – Toledo, OH
I used Arista Home Care Solutions for my Grandma. Paula and Clayton and the staff that they employ are wonderful. They went above and beyond with my Grandma. They took the time to get to know her, her routine, and were very sensitive to her needs, as well as the families. We unfortunately needed to move my Grandma and it was a sad day when Paula had to say good-bye to Grandma. However, the time they spent with her was more than enjoyable. We all appreciated their services and kindness. They loved her like we do!
Melissa G. – Lambertville, MI
I thought I owed you my impressions of Arista Home Care Solutions. Your company has lived up to what you said you would do. Very professional from day one. Kelly, who stayed with my wife while I was gone was awesome. I hope one day in the future to call you and ask again for your company's help. Thank you for helping us.
Jim E. – Holland, OH
That's great news, Clayton. Thank you for the updates. You certainly have been a dedicated person in your work with our family, we are fortunate . . . you are a lifesaver (literally). Paula, thanks for the reminder about the bed situation. I'm pleased that you are proactive in thinking about Dad's safety.
Christine N. – Perrysburg, OH
Arista is so true to their philosophy of caring for the client first. We are thrilled with the relationship Shauna, our in-home caregiver, has developed with Mom. Her condition has improved since her home care started. Paula and Clayton have a personal interest in her care and our satisfaction.
Luanne S. – Lambertville, MI
Thank you for coming to my mom's rescue!!
Thanks so much for your support during this difficult time. It was wonderful to be able to work with both of you during all of the services you provided to my mom. She was able to stay at home, which was her wish, due to your help.
Staying In Your Home Provides Comfort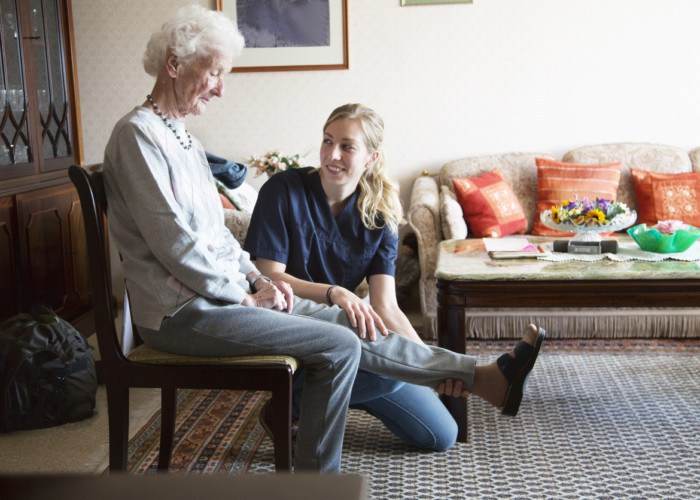 It's natural to want to stay in familiar surroundings, sleep in your own bed, and maintain control of your routine. At home, you experience familiar sounds like the hum of your refrigerator, the laughter of neighborhood children and the chime of your grandfather clock. You are surrounded by items that stand for a lifetime of memories. You can eat your favorite comfort foods and sleep without being disturbed.
In-home care allows seniors to have their physical needs met while still being surrounded by the tranquility of their own environment.