Our eyesight gets worse, reflexes get slower, and cognition can decline due to factors like Alzheimer's disease or dementia. Most of us don't want to admit we are getting older and aren't able to do things we once loved.  It can be especially challenging for children of aging parents as they see their loved ones decline and navigate the best way to help.  Here are just a few tough conversations adult children are having with their aging parents, and ways you can protect them while also providing them freedom.
Taking the Keys Away from Your Parent
The car is a symbol of independence and freedom, but as we age our minds and bodies change. Handing over their keys to their teenage children is difficult for some parents, and experiencing that role reversal later in life can be challenging. In 2019, the Centers for Disease Control and Prevention (CDC) found that compared to 24-64-year-olds, older adults are 2 times as likely to report having a medical problem which makes it difficult when trying to traveling.
While having the conversation to limit or eliminate your parents' driving is tough, there are things you can do to help make the conversation a little easier:
Talk to a Professional First:

If you notice potential warning signs, but aren't completely sure if you should take the car keys away, consider talking to their doctor or a certified driving specialist. It may provide comfort to your parent knowing that trusted professionals are recommending this also.
Provide Ride Solutions That Maximize Independence: Assure your parent that they will still be able to go everywhere they were going before and discuss their transportation options moving forward. We recommend not taking the entire burden on yourself or other family members, affordable transportation services like Orange Transport can provide reliable non-emergency medical transportation anywhere within 45miles of Toledo.
Hiring In-Home Care for Mom or Dad
You may have noticed a decline in your parent's ability to care for themselves day-to-day, or you and your family have been providing care.  Many caregivers can get tired or overwhelmed, and families can become stressed and burned out, especially if one member is taking on most of the burden. While your parent may be against bringing outside help into the home, reassure them that you are only providing them with the best care. 
Research a trusted, reliable home care agency, and start by bringing an aide in for just a few hours a week to allow them to establish a relationship and build trust.  Include your parents in the decision-making as much as you can, as they will feel more open about receiving care if they feel involved in the process.
Cleaning or Organizing Your Parent's Home
As your parents' sight, mobility, and cognitive ability change over time, their capability to keep up with daily housekeeping can be challenging. Many seniors have been in their house for decades, and have collected items that over the years they have a tough time discarding.   Cleaning out your parents' house can be a daunting and emotional task, and could be met with pushback from them.
If change feels overwhelming for them, start with something small. Realize that this may be difficult for them, even if you are removing items that seem dispensable to you. If you need help, hire a cleaning company, or a professional organizer.  There are also junk removal companies in the area, but if your loved ones are quite attached to items you will be getting rid of, we recommend avoiding companies with the name "junk" in the title, as your parents might not view these items as such.   
Giving up independence is never a conversation parents and children want to have. If you still find yourself having a tough time with these conversations, remind yourself why they need to happen, and that you are doing what's best for them, yourself, and your entire family.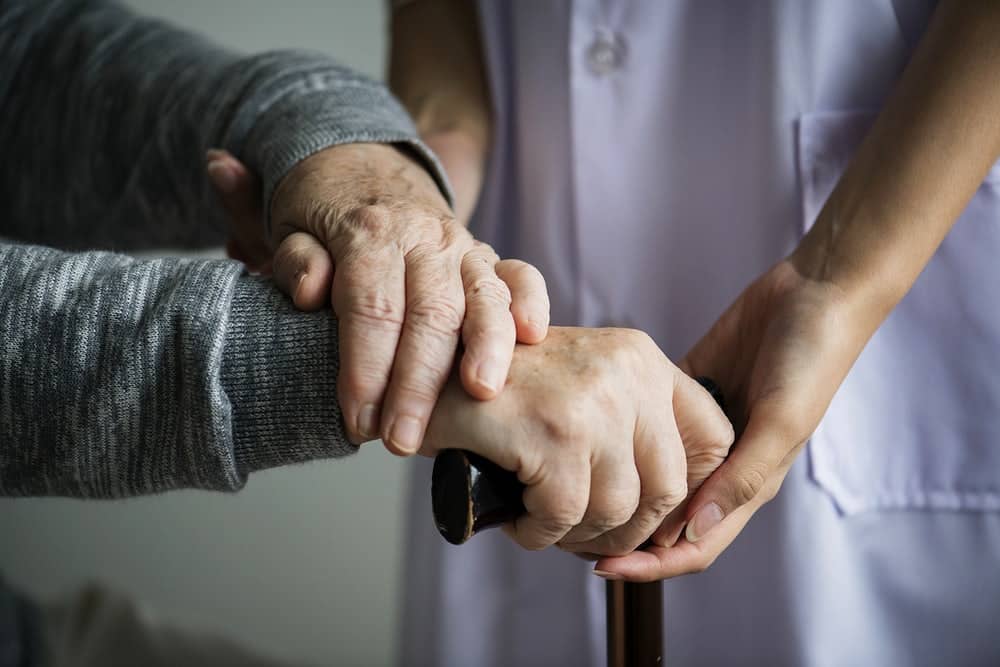 Trusted In-Home Care for Your Loved One.
We can Help.  Learn More >>