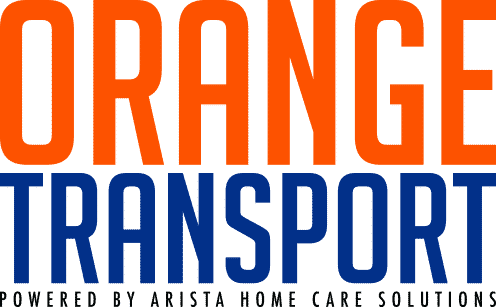 Wheelchair Accessible Transportation in the Toledo Area
Does your loved one need specialized transportation for their non-emergency medical appointments or other commitments outside their home?
Equipped with a wheelchair lift, our van meets the specific need of those who cannot transport safely and efficiently in a standard vehicle.
Our private-pay service will transport you or your loved one to non-emergency medical appointments and other engagements with the assistance of trained drivers and aides.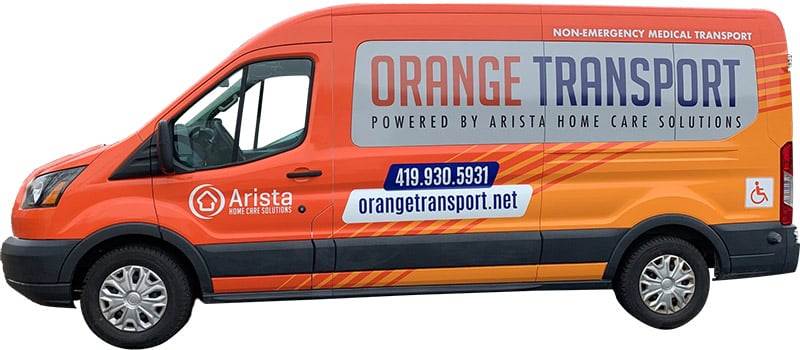 To Request Transportation Please Call Our Dispatch Office Monday through Friday 8 am – 4:30 pm ET.
Call to Schedule a Ride: 419-930-5931
How Does
Orange Transport

Work?

Orange Transport offers assisted transportation and involves a few easy steps.
1. Call 419-930-5931 and provide the details of your appointment or situation.
2. An Orange Transport driver will arrive at your home at a pre-arranged time. Your driver will assist you with getting prepared and out of the house, and into our vehicle.
3. Your driver will provide a safe and comfortable ride to your appointment and assist you inside. Our wheelchair accessible van makes for easy on-off access, safety and comfort.
4. After your appointment, your Orange Transport driver will return you to your home and assist you inside to ensure your safety and comfort.
5. An Arista Home Care Professional Care trained aide can assist you in your home prior to or following your appointment, and can accompany you to the appointment or procedure if necessary.
Certified and Trained Medical Transportation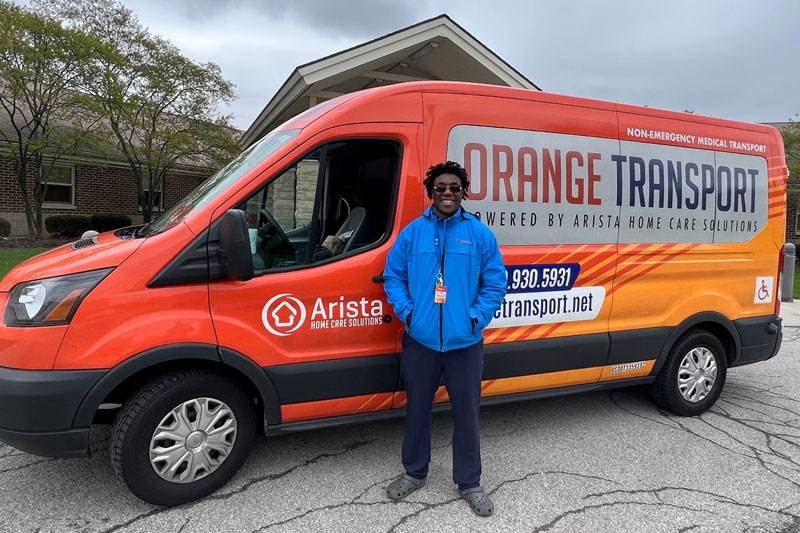 Why should you choose Orange Transport when other transportation options are available?
Orange Transport is unique due to its certified aides and dedication to safety and convenience.
Our drivers have the same training and certification as our professional care aides. Each of them is CPR-certified and has completed the state-mandated requirements necessary to provide ambulette services.
All of our transport vans can support medical equipment and assistive devices like wheelchairs. Our drivers can assist with all aspects of your loved one's preparation, loading and transportation needs in a safe, comfortable vehicle.
Why Should Your Loved One Use Orange Transport?
Doctor's visits and required treatment sessions are necessary for your well-being.
You shouldn't have to go without medical transportation – which is why you need Orange Transport.
While these appointments are technically non-emergencies, missing required appointments can still have a dramatic impact on an individual's health. Orange Transport is the solution for transportation to your non-emergency medical appointments.
Orange Transport – Powered by Arista Home Care Solutions
Call to arrange Orange Transport today.