Guest Blogger: Cathy Tippenhauer

Cathy is owner of CarePatrol of Northwest Ohio, a Senior Placement organization that helps families find safer care options including assisted living, independent living, memory care, in-home care and nursing homes.
Cathy and her siblings were faced with the overwhelming task of finding the safest care options for her mother following a hospital stay. She understands what families go through, she has been in their shoes. Cathy and her husband enjoy spending their free time with their children and grandchildren doing the simple things of life. They live in a small town and are active in church and community activities. 
Prior to CarePatrol, Cathy had a career in job placement specialist for over 28 years.
Independent Living, Assisted Living, and Memory Care: When Is It Right for My Loved One?
Years ago, the only real option for seniors in need of assisted living was nursing home care, and we all have images in our minds of these homes: elderly people in wheelchairs lining the halls, seemingly "out of it." Fortunately, since then, things have really changed. Today, seniors and their families have many living options to choose from, including villas, 1- and 2-bedroom apartments, and studio units. Many of these options can provide as much as a traditional nursing home, at a much lower cost.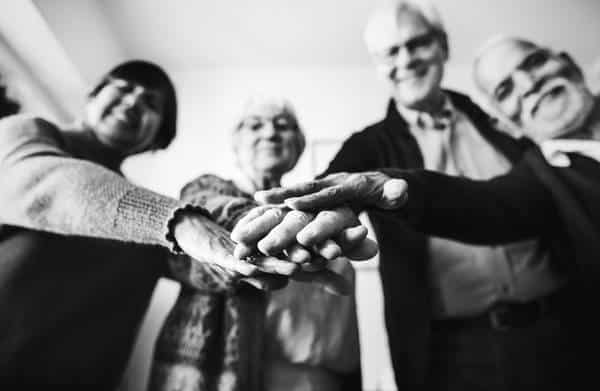 Options for Senior Living
Independent Living. These units are usually villas or apartments and vary in size and cost. The overall cost can include rent, meals, laundry, housekeeping, activities, and maintenance. If the fridge or other appliance breaks, your loved one doesn't need to worry about maintenance or replacement. Differing from senior apartment complexes, these units are designed to provide an environment with support. Care needs are provided by a trusted outside company, for an added cost.
Assisted Living. These living situations are very similar to independent living communities, but the main differences are resident abilities and cost of care. Assisted living residences will have caregivers in building 24/7 for both scheduled and unscheduled care. Usually rent will include three meals a day, transportation, laundry, activities, and maintenance, in addition to services that provide watchful care for residents. Additional costs for care are usually determined in an individual care plan with the facility. Some locations also offer all-inclusive pricing.
Memory Care. Individuals with dementia or Alzheimer's will need the services provided in a memory care community. This dedicated care involves more caregivers per senior, specialized staff training, and patient programming to keep the brain active. These centers are usually smaller than other senior communities to prevent agitation from over-stimulation, and are secure or locked to provide a safe environment for residents.
How Do I Know When It's Time to Move My Loved One?
It is ideal if seniors and their families discussed the timing of a move to independent living, assisted living or memory care in advance. Sadly, because this can be a very difficult discussion, it is often put off or avoided altogether.
The timing of a move is usually triggered by a health crisis, episode, and/or caregiver overload. In these situations, a decision often needs to be made quickly. Knowing the options available for your loved one, as well as recognizing when it is time to move your loved one, can help ease the transition.
Watch for these early warning signs that your loved one may need more help:
Missing meals, spoiled food that does not get thrown out
Problems with hygiene, not able to shower or manage own grooming
Poor self-management of appointments, medication
Trouble getting up from chair, difficulty with steps and walking
Confusion even with familiar task
Diagnosis of dementia causing forgetfulness, paranoia or mood swings
Bills unpaid, house becoming cluttered
Unexplained damage to car, getting lost while driving
Caregiver Stress
Concern over the caregiver stress can often be overlooked or minimized. But it is a real problem, very often the caregiver neglects their own needs and suffers both emotional and physical troubles. It's important to identify and accept caregiver feelings, and recognize when you will need outside help with taking care of your loved one and yourself.
Caregivers may experience the following emotions while caring for a loved one:
The level of responsibility a caregiver experiences can lead to resentment and anger for the person you are caring for. Most caregivers already have a full life without the added duties of caregiving! So one more thing on their plate is just too much, leading a feelings of anger, even if you know they are irrational.
You may feel like you just aren't good enough, you just can't meet all the needs or demands. You may feel guilty for not having enough patience or time to spend you're your loved one. You may also feel bad when you attempt to take a moment for yourself to rejuvenate.
You may experience fears over knowing how to provide the right care, especially as a disease progresses, or medication changes. Just trying to keep everything straight, provide care 24/7 and try to get some sleep.
Can be experienced in many different ways, loss of the way your loved one used to be, loss of your own life plans, your free time. Grief is experienced in waves and can affect your ability to work effectively for your loved one.
What Else Can I Do?
If your loved one is not quite ready to move to a senior living community, in-home care is an option to consider. In-home care can address many of the concerns you have with your loved one and is often enough to take care of the problem. Experts advise that doing something is safer for the senior, as well as the caregivers, than waiting for an episode or crisis to happen. Discuss the options with your family to be fully prepared when your loved one needs more care.