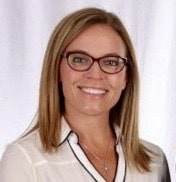 Guest Blogger: Mindy Griffin, OT/L
Mindy Griffin is a licensed Occupational Therapist. She founded Therapy Advantage in 2007 in an effort to provide a "different" and more innovative option for home health agencies. Therapy Advantage is Ohio's premier home health therapy company offering Physical, Occupational and Speech Therapy. Mindy believes that family comes first and values that for all members of the Therapy Advantage Team as well. Mindy is extremely passionate about creating a different culture at Therapy Advantage. She desires to inspire her team, where everyone feels valued and works together toward the common vision of clinical excellence and striving to be the very best.
TA's mission is simple: Provide high quality therapy and world class customer service to keep our clients independent, safe and improve their overall quality of life. At Therapy Advantage, the core values of High Expectations, Committed, We Care, Enthusiastic and Exceptional Service guide their decisions and shape their mission to exceed expectations every day! Therapy Advantage's team is strong, and our patients get better!
Read her blog post below…
Senior Travel: Tips for Trips
Did you know that vacationing is scientifically proven to have health benefits?
People on vacation:
Feel healthier during vacation
Have a better mood
Feel less tense
Experience higher energy levels
Are more satisfied with their life
Have improvements in positive attitude
May live longer?? In a recent study, more than 12,000 men who were at risk for cardiovascular disease were followed for 9 years. Those who vacationed more, lived longer.
Vacations can also be stressful. But with some extra planning, vacationing as a Senior can be successful.
Tips for Trips
Before you go…
Check with your doctor before your trip. Consider asking for therapy orders for a "tune up" before your trip. You want to be in your best shape!
Research your destination. Are there adequate doctors, hospitals, pharmacies available? If traveling abroad, the US Department of State has good resources for traveling with medical needs. https://www.osac.gov/Pages/ContentReportDetails.aspx.
Use Google Earth to zoom in on specific areas such as airports, pictures of entrances, stairs and other tourist attractions. Also, view "street view" – https://www.google.com/earth.
Consider getting travel insurance. Make sure it includes medical coverage if you are traveling overseas. Medicare does NOT cover medical needs that occur during travel outside the U.S.
Take advantage of discounts. Reduced fares are available for those with physical limitations and their travel companions including Amtrak and Greyhound. The National Park Service Access Pass is FREE for U.S. citizens with disabilities – allows access to national parks, monuments, historic sites and more. Museums, theme parks and zoos also typically offer discounts.
Pack Early
Start packing at least 3-5 days ahead of time (this will give you time to get to the store or pharmacy if you need anything)
Avoid rushing, so you don't forget items
Choose comfort over fashion
If traveling by airplane, consider checking bag. This will give you less items to carry when walking on/off the plane. You can focus on your mobility more easily if you aren't carrying bags.
Be Organized
Utilize checklists
List everything you'll need
List all medications and medical supplies you'll need
Include all medical identification cards
If flying, be sure to carry your medications with you at all times
Bring Medications
Pack your medications in your carry on or purse so they are readily available
Make sure you have enough medications for your trip plus a few extra days. Trips can be unexpectedly extended for weather, etc.
Maintain your medication schedule and take meds ON TIME. Consider adjustments in times if traveling across time zones.
Bring your medication list including dosage information – 2 copies
Arrive Early
If flying, arrive 2-3 hours early to avoid rushing
Schedule long layovers so you can walk around
If driving, plan extra time for breaks. See what other attractions/destinations there are on the way to break up the long travel.
Carry Less
Have lots of pockets to have things close at hand
Use a waistbag (fanny pack) or crossbody purse
If flying, check your bag to minimize carrying times
Consider a packable backpack or packable crossbody shopping bag to carry any souvenirs or purchases
Tips for Airports
Get an early start and give yourself plenty of time.
Let the airline assistants know that you have special needs or that you are traveling with someone with special needs. They will often allow you to board early or provide transportation.
Consider asking for a wheelchair- even if you don't usually use one. You may want to bring a lightweight travel wheelchair on your trip if you have lots of walking planned.
Be comfortable- wear shoes and clothes that are comfortable and consider taking other comfort items (pillow, sweater, etc.)
Pack snacks and bottled water
Tips for Hotels
Request a room on the ground floor
Handicap rooms offer larger bathrooms with zero-entry showers and larger spaces between furniture
Ask for early check in and late check out to accommodate mobility fluctuations
Sleeping: sleep on side of bed closest to bathroom, consider bringing your own pillow for comfort and posture support, try a diffuser with lavender essential oil to promote sleep, complete 5-10 minutes of stretching in morning and at bedtime to decrease muscle rigidity
While Traveling
Pace yourself, be realistic with your itinerary
Pay attention to how you are feeling and listen to your body. Take rest breaks when needed
Hydrate, hydrate, hydrate
Enjoy every moment – some things will go your way, others not as planned. It is a part of everyone's vacations. Just roll with it!
Tips for travel partners of people with Parkinson's
Avoid "multi-tasking" – try not to have a conversation while walking. Wait until the person has stopped (sitting or standing) to have that chat.
Leave space. Small, crowded spaces can be difficult to maneuver. Allow room to move and take that BIG step if needed.
When trying to "help" a person with disability who is having difficulty, try not to overly verbally instruct if they aren't getting it. Simply pause, try to use less words and physically show them instead what they need to do. Visual cues can be more helpful.
Have patience and be flexible. It make take you longer or you may not complete your whole itinerary. Laugh rather than get frustrated when things don't go as planned. Have a Plan B in place.
Celebrate the small victories of accomplished tasks/stops on your travel itinerary. How awesome that you got to see that place or do that adventure!
Above all else, keep calm and enjoy vacation!
For more information on Therapy Advantage, visit www.therapyadvantageinc.com.