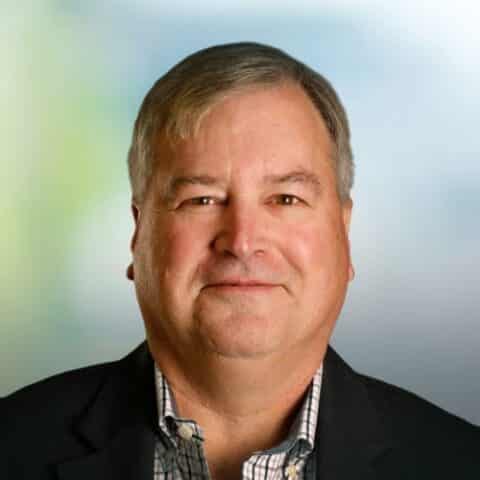 Dan has more than 35 years' experience in executive management and leadership in business finance, management, and accounting.  Dan and his wife Bonny live on a lake in Southeast Michigan and have four adult children.
Dan previously worked as General Manager, Treasurer, Director of Mergers & Acquisitions, VP of Finance, and other senior level positions in both private and publicly traded companies and was previously with PricewaterhouseCoopers, where he served many clients in a variety of industries.
Climb the Mountain
"Climb the Mountain". That phrase means different things to different people. To Clayton and Paula, it means their journey to maximize the health, growth, and value of Arista, which allows them to focus their attention on the needs of their clients.
The truth about entrepreneurship is that the smallest company and the largest company must be capable of doing three things successfully:
The product or service you provide must be fantastic.
You must have great marketing.
You must have tremendous financial management.
"No one person can do all three and no one does it alone." – Ernesto Sirolli, Entrepreneurial Business Expert.
For FocusCFO it means an opportunity to assist entrepreneurs in their journey.  We are experts at helping small and medium-sized business with internal financial and operational management.  For me it means a chance to share my knowledge and experience on a more strategic level.  During the pandemic, cashflow became the main focus for many companies in order to survive, but many of them did not know how to improve it.   Many companies did not know where to turn to get the outside assistance they needed. 
Enter FocusCFO. 
What the heck is a CFO anyway? Well first let us start with the basics… CFO stands for Chief Financial Officer. A CFO is no longer a bean counter providing financial analysis and mitigating legal and financial risks. Today's CFO is the CEO's right-hand executive, a strategic advisor. Yesterday's CFO was quiet, not involved in the business side, afraid of change, afraid of risk, set in their ways and truly uninspiring. They functioned as a bookkeeper/controller/accountant. Many called them "bean counters." They sat in their office and printed yesterday's news. Today's CFO is strategic, forward-looking, a business partner, a leader and good communicator. They have key roles in operations/production, strategy, finance and banking, budgets/forecasts/analysis, cashflows and business information.
Through providing embedded CFO-level support, we empower businesses in all aspects of their operations and financial management, functioning as a strategic member to create better information for better decisions, allowing for repeatability and predictability, through consistent processes and systems. We believe in the potential of each client we accept to work with. We are supportive and personalized to our approach to our customers' needs, and we work hard to gain their trust. We are passionate about helping them gain the knowledge needed to optimize utilization of limited resources.
FocusCFO focuses on four levels in the journey to climb the mountain…
Foundation (Internal Accounting and Administration) – It begins with the company's foundation.  Does the internal accounting system need improvement? Do internal processes work well?  Do we have HR policies, and do we need help the insurance policies and employee benefits?
Health (Cash Flow, Finance, and Operations) – Understanding operating costs/profit margins, developing forecasts and budgets, developing meaningful metrics and Key Performance Indicators (KPIs), developing forward-looking cash flow projections, and developing and maintaining strong banking relationships.
Growth (Revenue and Strategy) – Does the client have a well-documented vision, mission, and values?  Does it know profitability by customer and service line?  What about business goals, SWOT, and a strategic plan?
Value (Continue to Run, Succession, or Exit) – Many clients do not think about the end of their journey early enough in the journey.  Is there a second generation to pass the business to?  Is non-owner management strong enough to sell the business to?  It is impossible to maximize the value of your business without a CFO who can match your numbers with your strategy.  Not a controller who does your numbers, but a true CFO is a forward thinker who thrives on strategy and positions the client to meet its goals.   
At FocusCFO our CFOs average 25+ years of experience in finance and general management. We work as partners and confidants of business owners to help them meet their goals and assure the financial health of the business. Engaging a fractional CFO makes the benefit of having such an experienced CFO affordable.
The Arista / FocusCFO relationship began during a period when we were reaching out to companies on a pro bono basis to assist them through the ever-changing governmental programs for disaster recovery assistance. During a period where many companies were just trying to survive, Clayton and Paula decided to look past the present and focus on strategic issues to maximize their opportunities.
I am proud to say that I am a part of the Arista team and working hard to make Arista a company where you feel confident of the quality care you receive when you engage them to assist you in your quality-of-life plan as you grow older.