By Kerri Brimmer of Brimming Design, a local website designer, graphic artist and marketing assistant. 
When you are searching for a product or service, you may go online via your computer or phone to find a provider. Google, the largest search engine, provides matches to your search based upon hundreds of factors. Knowing what comes up can help you make the best choice of who to buy from.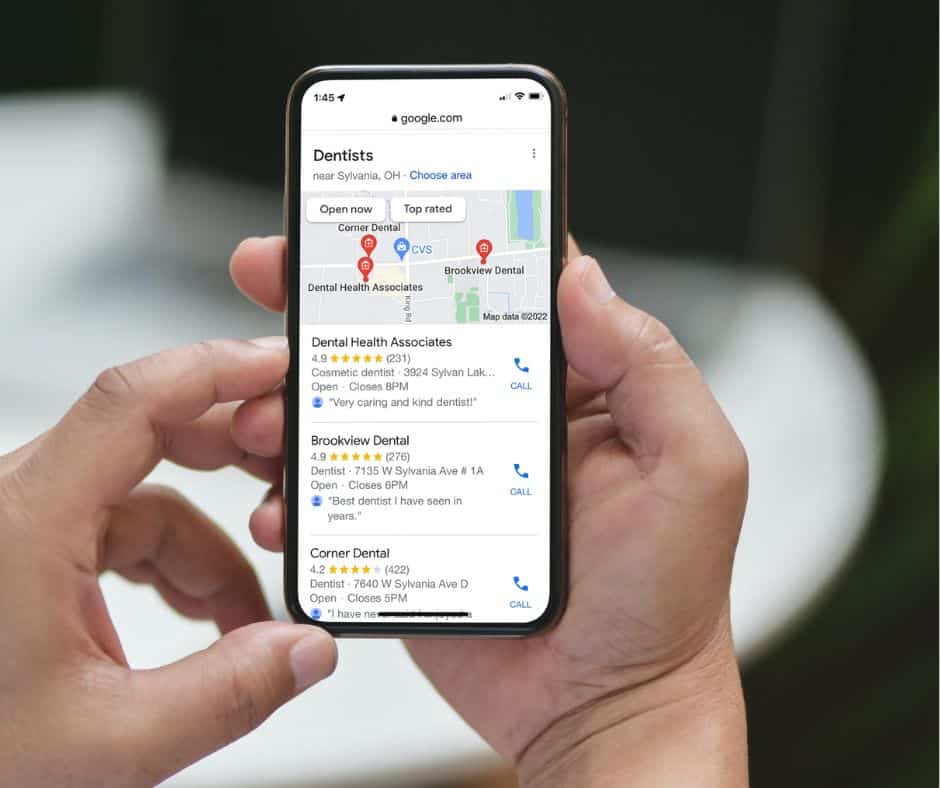 If you search for something general, like "dentist sylvania", the first search results you see are the ones with the map above them. These are local results, selected to be near you. Below the map are three listings, including address and ratings. This makes it easy to choose a company nearby, who has the most "stars." The top rating is 5 stars. You can read the reviews by clicking through to them.
Above or below the map can be listings marked as "Ad." The companies here pay a high price to get their names listed in this preferred location.
After the "ad" listings are search results chosen by match quality. Their ranking order is determined by a complicated algorithm including popularity, relevance, credibility, and website quality. Google's goal is to give you the very best match according to what you are looking for, and to sell ads. Small companies struggle to get their listings on the first page of results, and most people don't click to see the second page of results.
If you search for a specific business, like Arista Home Care Solutions, you may see a business listing on the right side of the page of a computer, or below paid ads on a mobile device. The business listing shows google ratings, contact information and has a link for the website and directions. It even lists popular times for the business so you can choose to miss crowds. Very handy. Many small businesses have not activated this feature for themselves and are losing out on this free feature.